The images shown on DeepEarthPhotography.com represent a minute fraction of those available. If something here catches your eye, please contact DeepEarth regarding additional offerings. Thank you very much for perusing!

About the Photographer
I enjoy capturing small pieces of the world around me in a unique manner, and in finding unusual subjects to share; photography gives me this freedom more than anything else I have ever found. It brings me great joy to have others see things that are indescribable in any other terms, and that drives my artwork.

I tend be be very technical in my work, and that is a reflection of my professional life as well. I have been a facilities engineering program manager for the Department of Veterans Affairs (VA) and the Defense Information Systems Agency (DISA), and am currently a senior data center & telecommunications infrastructure engineer with VA. I wasn't sure what to do with my life after high school, so I pursued degrees in mechanical, industrial, and systems engineering, and played soldier as a Captain in the US Army (Infantry) in earlier years.

I want to experience (and shoot) anything that allows me to open up my mind to new ideas and concepts, and to apply those to produce something that I can be proud of. I particularly enjoy underground and underwater photography, primarily because they demand a lot of thought and planning to go into each successful image. Something about the low-light environment really brings out the creativity in my shooting. My play and travel round out and balance the technical shooting, allowing me to shoot high-energy (and high speed) individual sports, the mountain environment, and unusual places around the world.

I have been shooting for over thirty years, and my professional position allows me to pursue travel photography and to see things that a photographer based in one location never would. I intend to have photography follow me through my life, not lead me into a single niche.


Green Commitment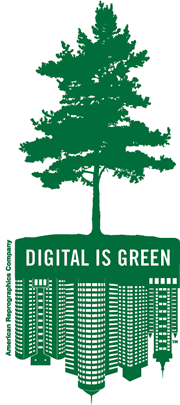 DeepEarth Photography has made our company as sustainable and environmentally forward-thinking as possible. Beginning in 2008, DeepEarth was 100% wind powered. Yes, that increased overhead costs, but it is worth it in the long run. Since we're 100% digital in-house, we have as small an environmental impact as possible. In 2017, we went grid-tie solar, keeping our residual electricity needs on the 100% wind-power program. As of the end of 2020, we have generated over 18.93MWh of energy.


Image Quality
Images on this website are displayed highly-compressed (at lower than pring resolution) in order to both reduce internet download times and to preserve copyright.

Although the on-screen images are useful for image selection, there is simply no comparison between these and the quality of one of the art prints offered. The majority of images are 18-100 Mb files derived from digital SLR cameras and sized to print at 300dpi at print sizes up to 32"x48". I shoot with a variety of Canon cameras - EOS 5D MkIII and 10d DSLRs and PowerShot G9 and G15s with a variety of lenses. Images are processed in Adobe Photoshop CS5 on true-color calibrated monitors to ensure color fidelity to the actual subject. Prints may appear different than on your screen when you receive them.


Recent Work & References
DeepEarth is always available for special assignment work (see Assignment Photography Terms).

Working with musician Dan Harris of the Harris Instrument Company in Boulder, Colorado, DeepEarth spent two days setting up and shooting his guitar-building shop, several guitars in various stages of production, completed inventory, and the finished products in the outdoors.




I have worked extensively with Get Out Sports from Boulder, Colorado. In 2005 and 2006, DeepEarth completed several assignment trips for background and marketing material, leading to an interview article on the company in Penthouse magazine with feature photographs.

My stock photography offerings are used in promotional and publication materials around the world; a portion of my non-assignment portfolio can be seen from the current stock offering links on my Stock Images page.



Kelly Bates, Photographer
All content © 2004-22 DeepEarth Photography