Assignment Photography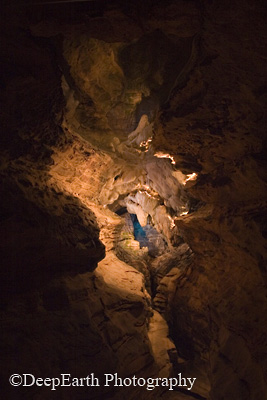 I take great pride in my photography and want to be sure that you are completely satisfied with the work I do for you. If you decide that you do not like any of the images I have taken, there is no cost to you other than that of the shoot expenses (location access fees, image capture fee, CD/DVD production fee, batteries, flashbulbs and other disposables, etc.) You are not required to buy any images if you do not like them.

At the end of the shoot, I download and pre-process all of the images that I have taken and backup the source data for archival purposes. I then send a CD or DVD of the images for your review. You then make a determination of which images, if any, you wish to purchase.

If you do like the photography I've done for you, here is how I charge for my work: Each image you buy (one image is defined as all the exposures of a single photo scene) is $200. You purchase the actual digital image, not just the rights to it. You may use it in any and all ways you desire for as long as you want: postcards, brochures, posters, websites, magazine prints, etc, with unlimited geographic, temporal, and size of print run rights. The only rights I retain as author of the image are for my own portfolio & promotional use, for entry in photo competitions and exhibitions, and other uses that I would get permission from you for.


Assignment Photography Terms of Agreement:
1. The client will pay for all reasonable expenses incurred in the photo shoot including but not limited to: location access fees, image capture fee, CD/DVD production fee, batteries, flashbulbs and other disposables. Client will also pay for expenses such as travel, lodging, and food during the photo shoot, at the current GSA rates (food and incidental expenses are on a daily per diem rate, charged at 100% for all days including any necessary travel days) for the location of the shoot. In the event that no photographs are purchased, client is still responsible for these expenses.

2. If necessary, the client will provide models and helpers to aid the photographer at the client's expense. In the event that no helpers can be provided, the photographer will provide them himself and charge the client an extra fee of $50/day/helper. All models and helpers will be required to sign a model release form stating that they have been fully compensated for their time and have no other claims to rights or compensation beyond that.

3. The client may purchase, at his/her discretion, images at the rate of $200 per image. The client is not obligated to buy any images. A not-to-exceed price for buying the entire catalog of images will be set at $1,000 per day spent photographing. Minimum buyout price is $1,000. All images produced including digital images are provided to the client in their raw data form. Any editing or manipulation of these images for publication is the client's responsibility. Buying the image constitutes ownership of the original image for use in whatever manner the client sees fit (exclusive license of rights). Credit for authorship of the image shall be given to DeepEarth Photography when used in any manner. The author retains the right to own copies of the original images for presentations and promotion, entry in photographic exhibitions and competitions, or other photographic uses (provided that he obtains permission to do so from the client).

4. The client may choose to hire the photographer at a flat rate of $500 per day plus the expenses listed above. The decision to hire the photographer in this manner must be made before the shoot begins. The client owns all the photographs produced in this manner for this fee (exclusive license of rights). All images produced including digital images are provided to the client in their raw data form. Any editing or manipulation of these images for publication is the client's responsibility. DeepEarth Photography retains the right to keep and use duplicates of all images as listed above.

5. Due to my unique current professional job, I also have the flexibility to offer clients special assignment photography services without travel, lodging, or per diem costs in certain circumstances. I travel frequently around the country and world, and can be hired to do specific images during these times for minimal cost. Each assigned image hired in this manner costs $350 to purchase (buyout option $1,500), and the terms of paragraph 3 above apply. Please inquire as to my upcoming schedule if you are interested in this option or in obtaining a specific image. Reasonable photo shoot costs are still incurred and are the responsibility of the client.

6. The client is not obligated to purchase any photographs. If the client elects not to purchase exclusive rights for any images, DeepEarth Photography retains full rights to these images and my use them in any manner.

7. The client agrees to hold harmless the photographer and models and/or assistants as provided by the photographer for any damage that may occur as a result of the photo shoot.

8. Applicable sales taxes may apply to your purchase.



Kelly Bates, Photographer
All content © 2004-22 DeepEarth Photography